Insights: How to get the highest profit working with GEO France?
Bonjour…Au revoir…Mon amour… This list can be endless, but obviously that it won't help you to become a rich. Where the holy grail to the wealth is hidden and what offers are the most profitable in France? Let's find out it here: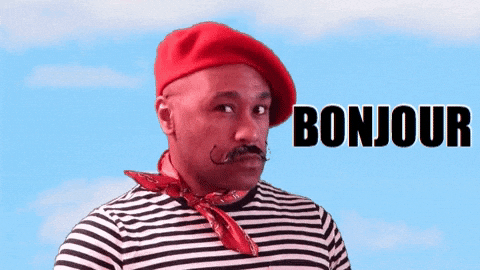 Audience
The population of France is 67.5 millions people, who is:
85% of population are french, it is one of the clean nation in ethnic line.We recommend you to pay attention to that fact while creating promo for your campaigns, as french are real patriots and 100% won't even look at your English creatives. Other languages which you can hear in France are German(7%), Arabic (5%), Portugal (2%), Spanish and its dialects.
According to UNWTO, France takes the 1st place in the list of the most attended countries in the world – 93.2 millions tourist have visited it in 2018. The second place was taken by Spain (82.8 mln) and the third has got USA (82.2 mln).

Hallmarks of the French:
Patriotism – it is all about France. You can hardly find people who are so proud of their country! Love for the country influences on their lifestyle: they prefer french cars and goods and have special attitude to English. Don't even try to speak in English, most likely you will get reply in French even if they understand what are you talking about));
Loose morals. During the long time French try to keep their bachelor life. First, everyone graduates, then climbs the ladder and personal life remains in the background. To brighten up their loneliness, French actively use social networks and regularly visit pornsites, which is confirmed by statistics:


In fact, all the stereotypes about French women are true, they are the embodiment of flirting and elegance. All men open the doors in front of them and say compliments. As for appearance, they have delicate features, dark hair and they are mostly thin.

Therefore, when choosing creatives, don't forget about the real image of French woman.

Statistics:
      1. Clicks
           When you choose the type of traffic on this GEO, both mobile and desktop are similar, so without doubts run wherever you want.
      2. Preferences on dating
           Among well-known websites for dating, first of all French residents prefer Tinder

Source: BBC News
Target audience of Tinder: 18-35 years
Local dating websites 
Nowadays dating in France becomes one of the main ways to meet people, we have learnt all local dating websites and choose the most usable:
 

Meetic

–

this dating website is undoubtedly the most popular
TА: for all ages
Feature: User gets the list of profiles according to his or her own interests. Also there is one option that allow French to meet partner abroad and visit together current events (workshop, dance lessons)
Happn – something new among others
TА: 17+
Feature: application analyzes the daily routes of users and send notification about people who are stand at the same location
eDarling – worked on algorithms that select a partner according to the personality test
TА: 30-40 years
Feature: every day application offers 2 coincidence, after that users can ask each other 5 questions

3. Visits of pornwebsites
Do you know that French is the most sexually active people on the planet? You will be surprised, but French take 5th place on visits of porno websites in the world!
Also one more fact, that each French starts a working week watching pornofilms. Monday is considered is the most visited day of week, while Saturday is less active.
As you see "French" and "francaise" are on the top of search terms, this proves once again their patriotism and loyalty to women.
Target audience of pornowebsites is pretty close to dating, there are mostly men 18-40 years.
One average visit of website takes nearly 9 minutes.
So, what offers converts better in France?
Now iMonetizeIt offers 3 relevant verticals in France: dating, crypto and sweepstakes.

ID       Offer
6607   WEB+WAP COOL VOISINES SOI /FR  (Payout – 1.20 €)
6733    WEB+WAP LovinYoo SOI Exclusive Deal FR  (Payout – 2.4 €)
6221    WEB WAP Samsung Galaxy Tab S3 v2 – CC / FR  (Payout – $32.00 )
5698    WEB+WAP Bitcoin Profit FTD  (Payout – $200.00)
(more verticals and offers on other GEO here)
Why are these verticals so popular on GEO France?

 Crypto
France is the first European country which will create Bitcoin payment service for more than 25000 stores and outlets in 2020. Among them you can find   Sephora, Decathlon etc.
Сrypto оffers on the has long-term prospective in France, as commerce is interested in that kind of investments.

Sweepstakes
For the first time lotteries become very popular thanks to the King Francois I in XVI, so obviously, gambling in the genes of French!
Even during the crisis French were so open to temptation (according to the survey in 2009), our advice – write eyecatch text on your creative and to lure all lovers of freebie.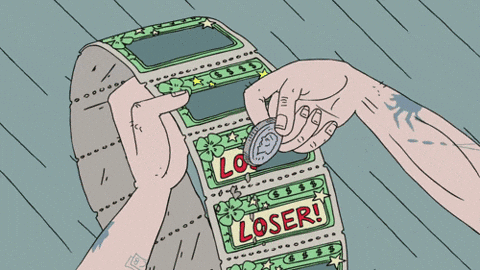 Dating
Despite the views of conservators, online dating services have already fixed in the list of popular sources in France. So if you want to work with this GEO, don't be afraid to choose Dating offers. There are a lot of ways to earn money!
Conclusion
French is very romantic and gamble nation, follow our advices and let's covert! This GEO can bring you good profit, just test a lot and optimize.